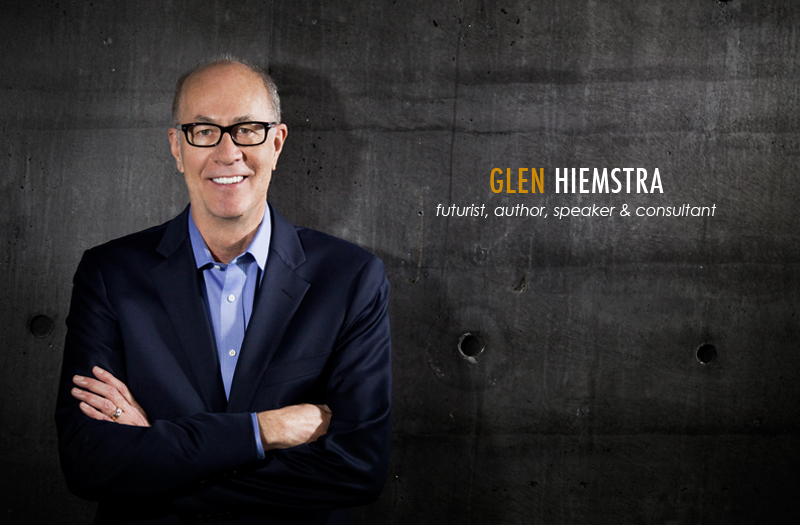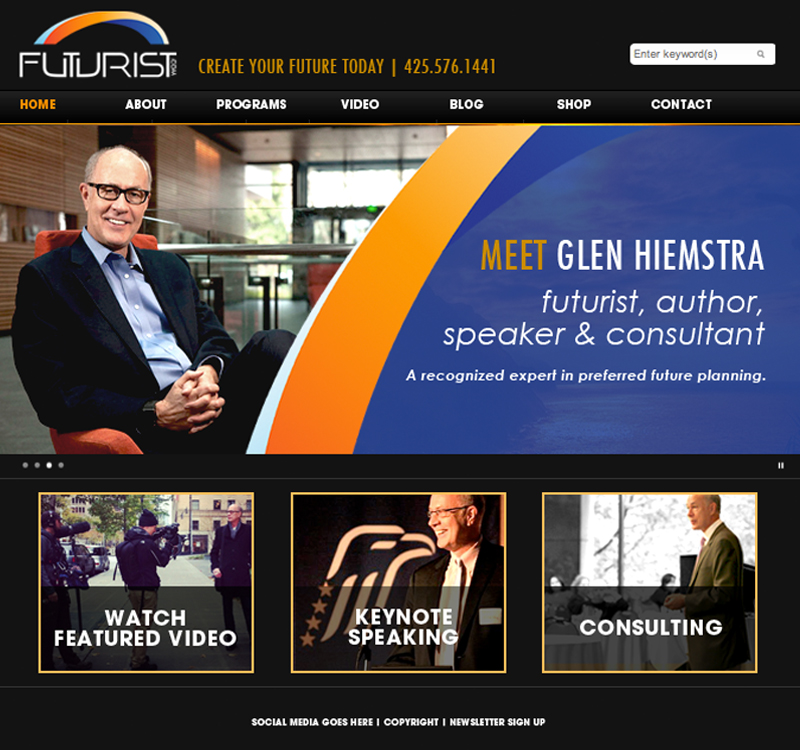 OBJECTIVE
We were challenged to re-brand Futurist.com, a company focused on the dissemination of information about the future and how to create it. The company is owned by Glen Hiemstra, a Futurist, Author, Speaker and Consultant. With the company history dating back to the 1980′s the pre-existing graphics needed a facelift to make Futurist.com relevant today and for the next 20 years.
SOLUTION

We designed a completely new brand identity that kept the integrity of the built credentials while bringing the strength of the brand to the forefront. First, we re-designed the logo to a visual that communicated the essence of the brand. Second, we designed a website that was appealing at first glance and pulls your interest into the product offering. Lastly, we produced and art directed professional photos and videos to highlight the man behind the brand. All of these design elements were essential in the Futurist.com re-brand. Our intent was to build a full brand that would elevate the standards of the Futurist industry.
RESULTS

Higher online visibility and traffic with a definite increase in business.